August was a very busy month working....
but a quiet one in other ways
with some enjoyable weekend moments to remember.
We had some of our coldest winter days
so there were many weekend days
staying at home and keeping warm
and enjoying hot soups and hearty casseroles!
A special photo arrived from my family in France
lighting candles for us in Church.
We enjoyed several meals with friends
to watch the All Black vs The Wallabies
Bledisloe Cup rugby games.
Yea!!! The New Zealand All Blacks have retained the cup
for the 12th year in a row!
We're so proud of our team!
For a long time now I've been interested in
patchwork and quilting.
This month I had my first class
with Robyn the owner of Patchwork Passion.
Now I'm hooked on English Paper Piecing!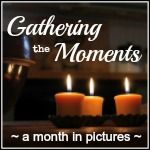 Thank you Cheryl for hosting
I always look forward to seeing what you
and others have been up to during the month.
I'm sorry I'm arriving late to your party.
Thank you to my dear friends who visit
I'm trying to visit you over the week.
Take care and
be kind to one another
Shane

x